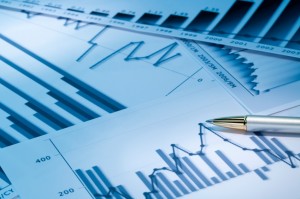 Engaging your audience through email marketing, and increasing revenue from those current customers. Not an impossible feat at all.
In marketing, there are two ways to increase your revenue:
Increase the number of people buying your product or service
Increase the revenue that is generated from your current customers
Today, I'd like to speak to an email marketing strategy we have used for the latter.
Sending an email to your customer's inbox everyday does not guarantee their engagement with, or purchase of, your products. Sometimes it might require a "carrot on a stick" approach to entice them to buy from you.
Last spring we learned just that by analyzing the behaviors (or lack thereof) of our then current database of subscribers for our daily deal program. What we found was eye-opening. Over half our acquired subscribers had never bought from us. We did the work to get permission to email them on a daily basis but we hadn't been able to convert them to paying customers. At that point they were worth no more to us than a flashlight without a battery. Well, maybe a little. Since we knew they had never purchased from us, but were interested in our program, (they agreed to sign up for the email) then we had to find the missing link between interest and buying.
So we began to test. We tried enticing these idle customers with special emails that included discounts off their next purchase. What we found was astonishing.
In less than two months we were able to increase the percentage of our database that had made a purchase 50%, from 40% to 60%. That is some real money especially if you can sustain that over time. Which is exactly what we did. But it required further analysis of the behaviors of our subscribers. In future emails, we re-ignited interest in customers who had not made a purchase for some time by sending special emails with relevant products and discounts on their next purchase. Same strategy, different segment, same results.
Word of caution: Be careful about the frequency that you send discounts to your customers. Some of your more savvy email customers may wait for these emails and only buy with the discount. We suggest lessening the frequency of these emails to avoid this behavior.
For those that like bullet-points, here are the 5 steps to successfully engage your audience through email marketing:
Get permission: make sure the customer or prospect has given you permission to send them an email. Seth Godin gives a plethora of tips on how to do this successfully in his book" Permission Marketing Turning Strangers Into Friends And Friends Into Customers."
Send relevant emails: once you have established a relationship, you can begin by updating your email database with specials, promotions and offers.
Track behavior: the key is to find which customers respond to your emails and which ones need just a little nudge to get them to your website or store to make a purchase.
Test what works: find out which offers get your customers to take action. Sometimes it may be more relevant content. Other times it will be a discount or deal.
Sustain: tracking the behaviors of your customers and analyzing your database is not a one-time thing. Continue looking for customers that are not contributing to the top line and find ways that email can restart their engagement with your products and brands. It is well worth the time and effort in the end.